Healing and Hope Luncheon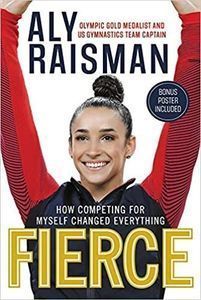 JOIN US for the 5th Annual Healing and Hope Luncheon on May 11th! To sponsor, click the purple button above. To purchase tickets, scroll to the bottom and click the link!
This year's luncheon will feature survivor, advocate and author Aly Raisman. Raisman, former team captain of the U.S. gold medal winning Women's Gymnastics teams, will share her story of survival after sexual abuse. She's speaking out and telling her journey in an effort to help open the dialogue surrounding sexual abuse and to educate adults and young children on the signs to look for.
Together, we can encourage victims to talk about it, help survivors to heal, and end the fight against violence. You are where Healing & Hope begin.
ALY RAISMAN, BIO
Aly Raisman, team captain of the gold medal winning Women's Gymnastics teams in 2012 and 2016, is the third most decorated American gymnast of all-time. The most decorated U.S. gymnast at the 2012 Games, Raisman captured the hearts of millions as she became the first American gymnast to win gold in the floor exercise. One of only three U.S. gymnasts to make back-to-back teams in more than 20 years, she helped guide the team to gold and landed a silver medal performance in the All-Around competition at the 2016 Games.
A leader on and off the floor, Raisman uses her platform to help normalize the conversation around mental health, encourage positive body image and promote the importance of self-care. In her New York Times best-selling memoir, Fierce, she shares the highs and lows of her journey, including her survival of sexual abuse. Inspired by an army of survivors, Raisman continues to advocate for systematic changes within the sport of gymnastics and the eradication of sexual abuse.