Volunteer Directly with Survivors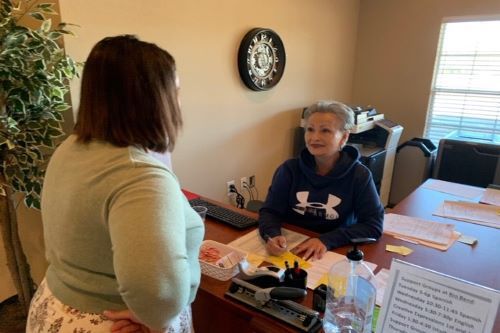 Thank you for your interest helping survivors of domestic violence & sexual assault.
As a STARS volunteer, you have the opportunity to work directly with victims in crisis and their children. These positions all require our 30-hour New Advocate Training in addition to, program-specific training and observation. You must be 21 years of age or older. Prior to the training, you must attend an orientation and meet with the Volunteer Engagement Manager to make sure you are a good fit for the position. See the descriptions below for more information and check the ones that interest you on the application. All of these positions require a criminal background check done prior to starting.
Advocate on Call – We assist our clients with court accompaniment, doctor's visits, or other agency appointments when they come up. When the needs are more than we can accommodate, then we look to our faithful and available "Advocates on Call". Calls are usually during office hours. Must have liability insurance if providing transportation.
Child-Services – Help a child with homework, play games, be a friend and a good role model. Help children by providing care while their parent attends therapy or counseling.
Community Engagement Team – Do you love talking to people? Join the community Engagement team and share our mission and work to provide awareness in the community. Help further our domestic violence and sexual assault prevention and intervention work with your presence at community fairs, civic clubs, and community events. 
Connectivity Advocate – Are you interested in engagement opportunities with our active or inactive clients? Connect by phone, email or home visits. As their advocate, listen for any needs they may have and provide resources available to them. Assist with accuracy and maintenance of client records. Great way to work one on one with our clients!
Hospital Accompaniment Response Team- HART – Can you be available and on call once a month to answer the HART call? When we learn that a sexual assault victim has been admitted to the hospital, you will be contacted to meet with SANE nurse and advocate for the victim. This requires being on call and responding to the call 1 weekend a month, starts Friday 5 pm – Sunday 11:59 pm.
Life and Wellness Advocate - Provide activities and/or workshops which promote health, wellness, and innovative support services, including arts and crafts.
Resource Coordinator – We love our donors and want to make sure donations are used as intended. An organized person who enjoys set days and times in their schedule will be helpful in coordinating and managing the donation bank. On Tuesday & Thursday, coordinator provides food boxes as needed.
Support Group Facilitator: Serve as a facilitator in small groups providing support and encouragement to families. Teams share dinner together and facilitators can help by providing a meal, work with adults or children. Another great way to connect with clients and their families. Facilitator training required.
To get started, please fill out the Volunteer Application, contact us, or attend a Volunteer Orientation.
Becky Watts | Volunteer Engagement Manager | 281-344-5759 | bwatts@fbwc.org
Thank you for bringing Healing & Hope to survivors of domestic violence and sexual assault. We can't do it without you!