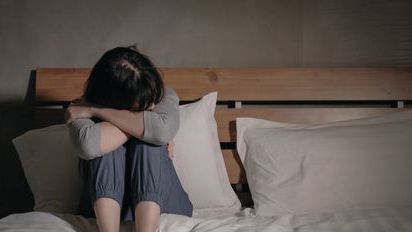 Whether you refer to it as COVID-19 or the coronavirus, nearly all can agree that this disease has disrupted the lives of people from every corner of the globe.  From the loss of loved ones, the loss of health, the loss of income, teaching or working from home, to the inability to find toilet paper, we have all been personally impacted or know somebody who has been.  For many of us, the biggest difficulty is the loss of certainty.  Some aren't sure when they will be able to go back to work.  Others don't know when or if their loved one will come home from the hospital.  Still others worry about how they will be able to feed their children or pay their rent.  For abuse victims, it is all of the above and more.
April is Sexual Assault Awareness Month.  The goal is to bring public attention and awareness to the issue of sexual assault.  For the past two years, Fort Bend Women's Center has displayed "What Were You Wearing?", a life-sized exhibit designed to diffuse the notion that a victim's sexual assault was the result of the clothing they were wearing at the time of the assault.  This year, due to the coronavirus pandemic, the event was cancelled.  Unfortunately, sexual assaults have not been cancelled.  Perpetrators continue to assault and victims continue to suffer.  The good news is that our services have not stopped, although most are performed remotely at this time.  The other good news is that Texas Forensic Nurse Examiners are continuing to provide examinations for victims who have been assaulted, either sexually or physically.  Additionally, our team is still providing advocacy via telephone.  If you have recently been sexually assaulted, please call our hotline at 281-342-4357 or TXFNE at 281-306-6893.  We want you to know that we are still here for you!
While the number of sexual assaults in our area has actually remained steady or decreased during this pandemic, domestic violence cases have dramatically risen.  Whereas social distancing may be good for protecting society from disease, it exacerbates the sense of isolation and tension within an abusive home.  We know that having the children home full-time and being responsible for teaching them can increase stress.  We know that most entertainment venues are closed due to social distancing resulting in longer confinement with one's abuser.  We know that millions of Americans and Texans have recently lost their jobs and that loss of employment is a huge factor in domestic violence homicide cases.  We know that most area shelters are full during normal times, and during the pandemic many shelters are not accepting new residents for fear of contaminating other shelter residents and staff.  Sadly, these are very dangerous times for victims of abuse.
We want all abuse victims to know that FBWC is still operating in nearly full force, albeit through remote services.  Our shelter is still up and running.  Case managers are still completing intakes, assisting with housing needs, providing food boxes and diapers, as well as performing other essential duties.  Counselors are providing sessions using secure video formats.  Crisis intervention and legal advocacy is still occurring over the phone.  Our administrative and maintenance staff is seamlessly keeping our operations going.  We want victims to know we are still here for you!  You are not alone!  If you are being abused, please call our hotline at 281-342-4357 so we can determine how we can best assist you.
We want the public to know that survivors need your help now more than ever!  Although our Pennywise Resale Stores are temporarily closed, we can still use donations in the form of dry goods (pasta, rice, canned vegetables, etc.), diapers and wipes. For more information, view our list of current needs. In addition, with our Emergency Shelter at capacity, we are temporarily housing more clients at hotels.  We are very grateful for any monetary donations you can give to help assist more clients during this crisis.  If you would like to contribute, please visit our donation page.
Thank you for helping to keep more victims safe during these uncertain times.  We will beat this together!