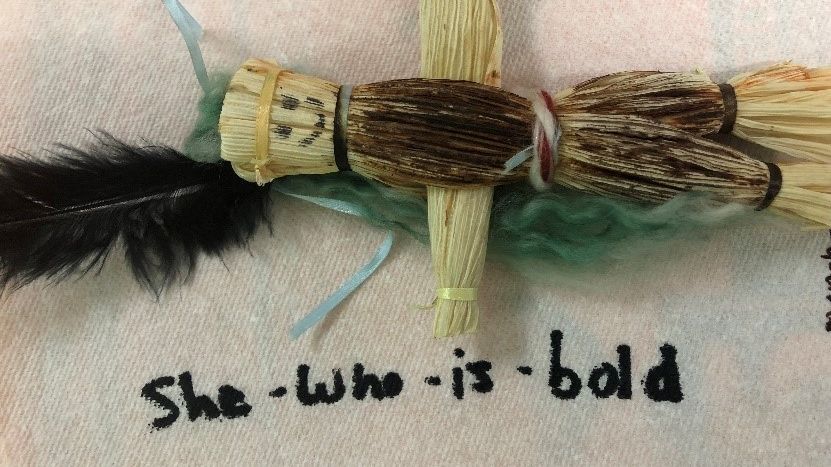 Living with domestic violence and sexual assault robs children of so many things – self-worth, a sense of security, the ability to form new friendships and hope for the future. Our Child Mentors play a critical role in helping the children in our Emergency Shelter to rebuild their lives after abuse.
At the end of last year, they used the Legend of the Bluebonnet to help one of these children realize her own bravery and courage.
"During November of 2018, the Shelter's Garden Club wanted to teach the children about selflessness and what sacrifice means to us.  We read to them about the legend of the bluebonnet. Legend is about a young girl named, She-Who-Is-Alone, who suffered the loss of her family due to the drought. All she had was her Comanche tribe and her special husk doll that her parents made for her.  She-Who-Is-Alone loved her tribe so much that she made the ultimate sacrifice to end the drought by giving up her doll to the gods."
"My children were shaken by this, but the story stood out to one young girl, Miss Brave. She told the group that she had to sacrifice her Xbox, so her family could have groceries. It was the toughest thing she had to do, but she understood why it was necessary to do so."
"After that moment, we made our own husk dolls. Miss Brave, after the activity, named her doll She-Who-Is-Bold.  For Miss Brave, giving up the doll was more than an act of selflessness… it was an act of courage and boldness.
"She-Who-Is-Alone should be renamed to She-Who-Is-Bold."