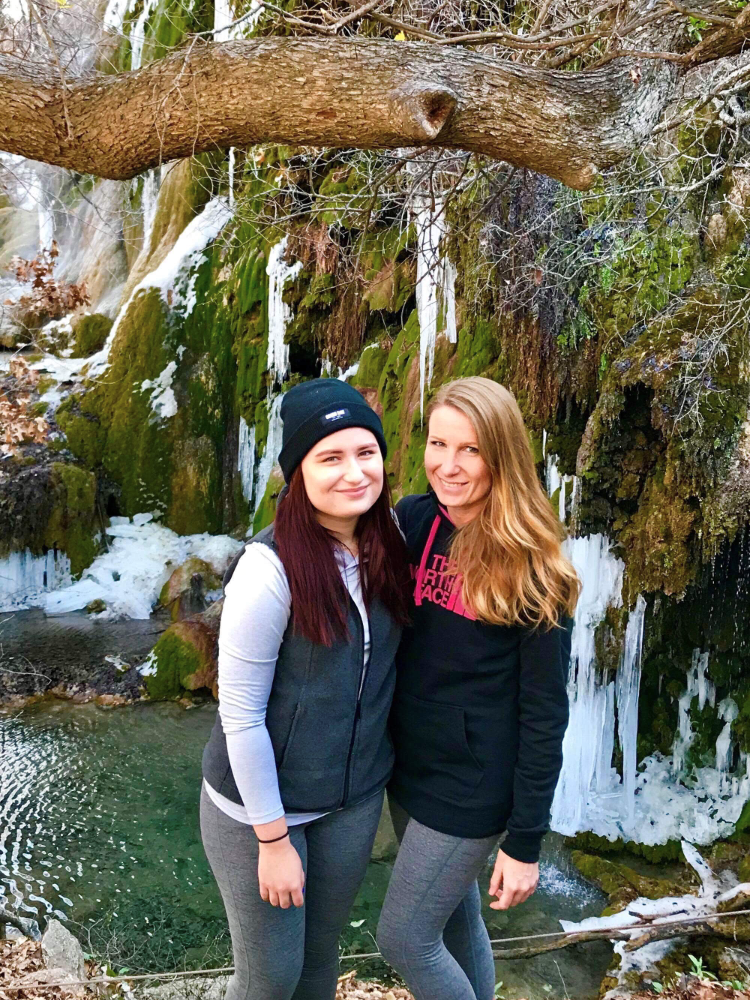 First, to those still in their abusive relationship, you are worthy of peace. You are loved. You are valuable. The fact that you are choosing to stay in the relationship currently does not have anything to do with your worth as an amazing human!
I met my abuser when I was 14. For me, the domestic violence did not start with this person coming into my life, isolating me, and dominating me with beatings, guns, and death threats. My childhood taught me I had no worth as a human and a woman. I was molested by my father from early childhood and my mother had an addiction problem that made her emotionally unavailable. That made me vulnerable to the lies and manipulation of a violent abusive man. It also kept me in the relationship for 22 years. There were a lot of reasons I stayed, but the core reason was my own betrayal of myself, betrayal that I learned from being abused as a child. My body was not sacred. My life was not valuable, much less my dreams or healthy desires. I had zero compassion for myself. It was not until I spent 4 years in therapy healing from my early childhood trauma that I could own all the ways I had betrayed myself and take control of my life and leave the relationship. Through this process of personal growth and enlightenment, it was revealed that I was my own abuser, not just him. It took years for my eyes to open and see I did not deserve the abuse and that I needed to leave for good. In 2015, after my then 17-year-old daughter witnessed one of his last violent episodes toward me, we made a collective decision to leave. When I asked her if she was ready to leave that life behind, she said, "Mom, I've been ready since I was 11!" A friend told us about the resources at FBWC and I decided to reach out for help. Our amazing and kind case worker helped us get enrolled in the housing program and we began a new life in a home full of security and free of violence.
My ex-husband and abuser was never prosecuted. Over the years he made sure I was isolated after he assaulted me so I could not call for help. He would lock me in the house or take my phone or warn me it would be worse for me if I told our secret. I was too scared of him kidnapping my daughter or punishing me for calling the authorities.
My daughter was traumatized by the abuse she witnessed growing up, even though I tried to shield her from the worst. She grew up with the pressure of having to do what it took to not upset her father and developed chronic anxiety and panic attacks. She has her own story to tell, but I will say that she would have grown up very differently if I had chosen to leave the relationship when I found out I was pregnant at 17. She too started therapy when I did in 2010, to process the trauma caused by her toxic home environment. She was 10 years old at the time. She continued in therapy for 10 years and it was so important for her as she grew into the lovely adult she is today.
What has helped me to heal? Compassion and acceptance. - Learning to show myself the love and compassion my parents could not give me as a child and accepting that some of the affects from the abuse will never go away. I had to learn to love the traumatized parts of myself so I could soothe them when they are triggered. For example, if there is a smell or a situation that brings up panic for me, I tell myself I am safe and that I am loved and cared for. I will put my hand on my chest and take deep breathes with absolute acceptance of my panic until it passes. This is all thanks to therapy. That said, my triggers and panic have become less and less as time has passed. I have made exponential progress with this therapy, feeling more grounded and bonded with myself than ever!
Are you in an abusive relationship and do not know where to start?
Start with your hand on your heart and one foot in front of the other. You must see yourself 20 years from now. You must be ok with what feels like baby steps. Baby steps get you soooo far when you persist with them! Start with Fort Bend Women's Center and their resources. Do not pay attention to judgmental statements that make you feel worse about your situation. It is ok to be where you are in your healing process. Know that you are not alone. I personally send you my love and compassion. Namaste.
Is someone you love in an abusive relationship and you don't know how to help?
All you must do is BE READY. Be ready when they are ready to leave. Have a list of resources for them to use, like websites, therapists, women's shelters, and advocates. Have a bag packed for them with essentials and important documents so they don't have keep it at their home where the abuser could find it. Most importantly, do NOT judge them for staying or going back after leaving. This is a process that can take years. Please don't shut them out and give up. Stay optimistic that they will be ready to get out in their own time. Educate yourself about the psychology of domestic violence, for example, trauma bonding. Be compassionate. Know that if you shame them in any way for staying or putting up with abuse, you are enabling the same shame that keeps them in that situation. I send you my love as well, as I know my family missed me all those years I was isolated from them. 
Sincerely,
Cheryse, FBWC Survivor
For Help:
24-hour Hotline: 281-342-HELP (4357)
Email: info@fbwc.org
Chat with FBWC Hotline: www.fbwc.org