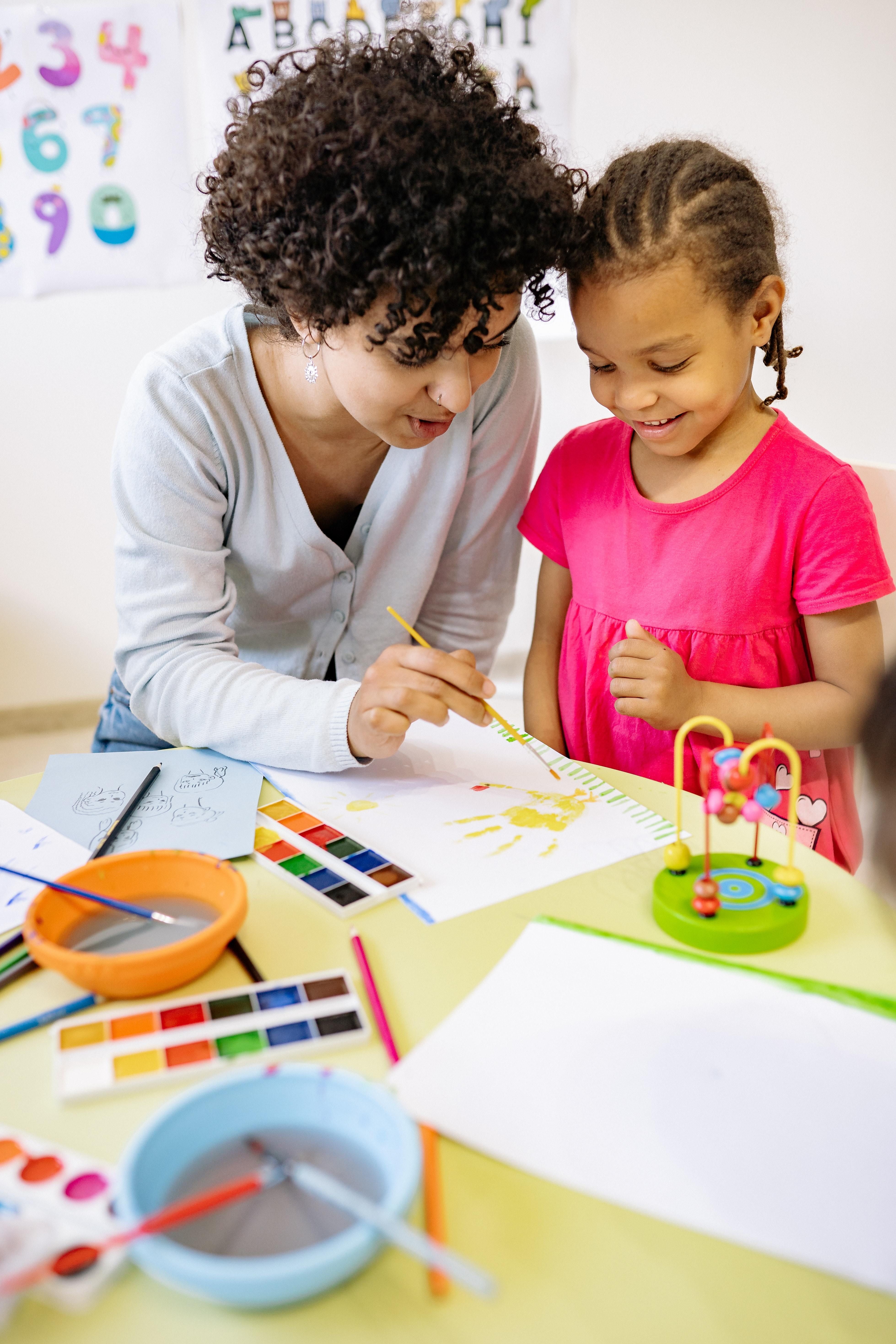 Children make up more than half of our clients and our Child Mentor Team goes above and beyond to help them begin the healing process. From tutoring and counseling to being a beacon of light, our Mentors are committed to paving the way for a healthy future, free of violence, for the children in our Child Development Program.
Working with our "littles" is one of the most rewarding experiences for our team. We get to see their journey from struggle to triumph in both their schoolwork and their overall well-being. 8-year-old "Joey" is one great example. He came to us extremely behind in his schoolwork with stacks of work he needed to complete. It was so overwhelming to him that he was resistant to even begin. Our mentor took the time and worked with him one-on-one every day to help him catch up. Joey suddenly went from saying, "I can't do this," to cheering himself on for finishing just a worksheet, even giving a high five from time to time! His entire demeanor and attitude changed as he slowly worked his way through the stack of assignments. Joey was able to complete his grade and move up to the next grade, knowing that he was capable of doing what seemed impossible a few months earlier.
6-year-old "Amy" came to our team very shy and fearful of people. She was nervous to talk to anyone, including our staff. The Child Mentoring team tried each day to make her feel safe, and never gave up on eventually building a relationship with her. They would always greet her and invite her to play with them, but never forced her. As the days went by, Amy began to slowly open up and engage with the team members and today holds full conversations with them! As we have had the opportunity to get to know Amy, we have learned a lot about her, especially how bright she is! Now, she regularly asks how to spell certain words, loves writing on the chalk board, and playing educational games. To gain the trust of such a scared little child means just as much to us as it probably does to her. Now she is thriving.
Our "littles," as we call them, come from all sorts of backgrounds and situations. Many have been through more in their short lives than we can even imagine. Each one is special and deserves to have a fighting chance at a life free from fear and violence. We want to encourage them and guide them through education and learning that life can be different – that they can choose a better future.
To make a difference in a child's life, donate today at https://fbwc.org/get-involved/measure-up-4-kids-campaign.html